Yes, my another new project informercat.com :) that I wanna share with you today which currently in BETA mode.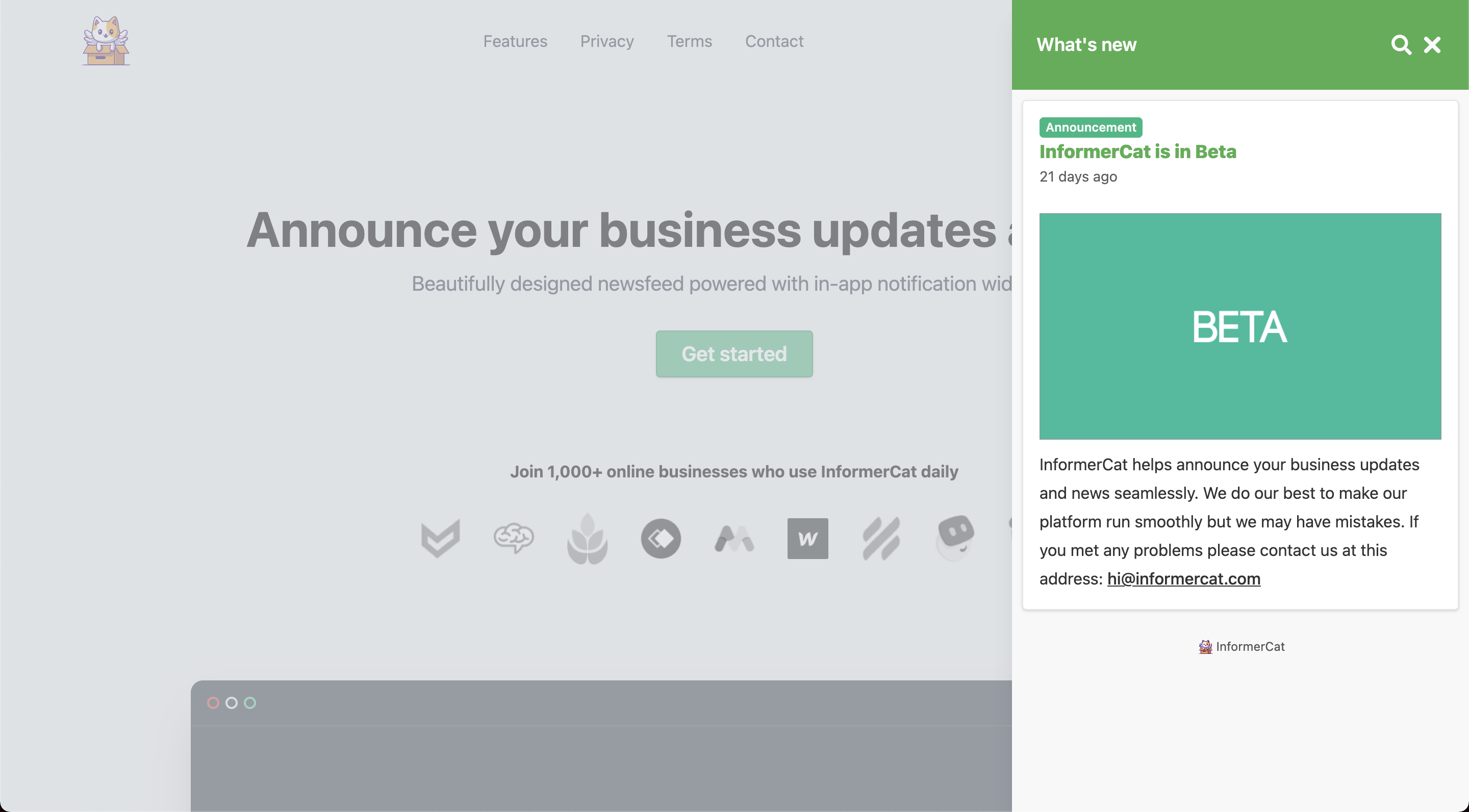 Stack
Go
Vue
Mongo
gRPC, gRPC Web
Envoy
Features need to implement in the future
Email and web push notification subscription
Standalone announcement page
Client SDK
Reduce bundle size
Multilingual support
Pricing
Conclusions
For now, I will use InformerCat for my personal purpose and continue to develop it. If InformerCat has more customers in the future, it would be awesome.